These are a collection of our Dyno graphs to date. All are from Torque Performance.
This collection are of 3T-GTE (1.8 turbo) powered Toyotas, running a the factory ECU.
Reo's 3TGTE powered TA63 4dr Carina as at March 6th 2004.
Running an aftermarket, downpipe back exhaust, and air filter. No inter-cooler.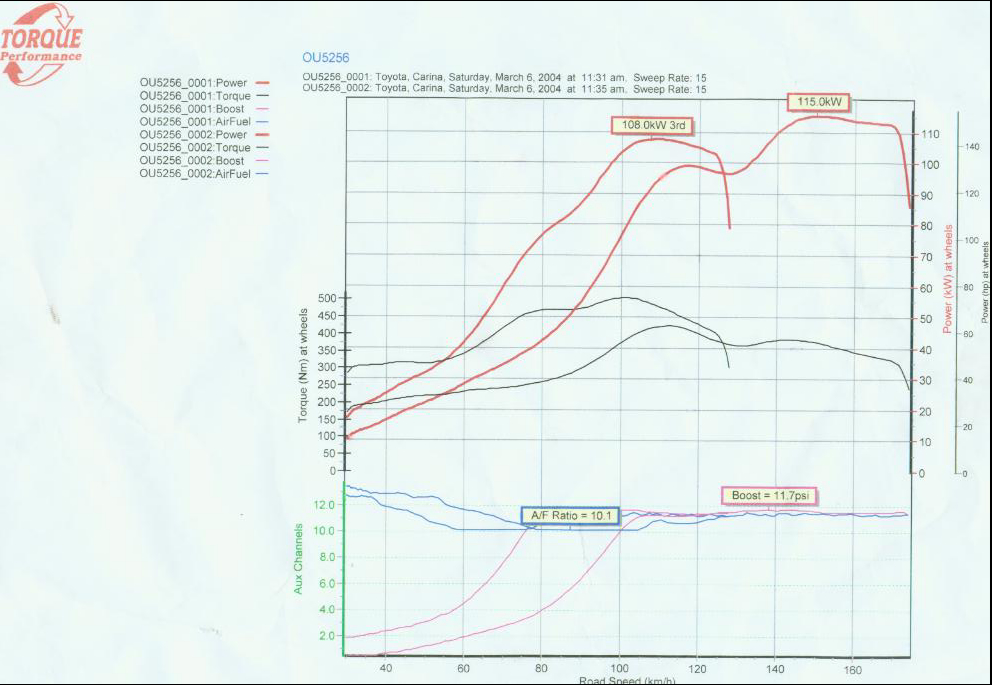 ---
This next graph was submitted by Mark Buckland from www.toycrazy.net. This is a 3TGTE powered KE70 Corolla, running stock TE71 exhaust, and no inter-cooler.