3TC Build Project Canned!!
On the weekend before D1 NZ Round 5, we wired up a megasquirt on drifter4ag's ae86.
then, 2 days later on tuesday I picked up a new motor, that had a biggish cam (450 lift), ported head, overbore, balance, new rings and bearings... it also came with lightened t50 flywheel and clutch.
put that in over tuesday & wednesday, cheers Brendan, Lance, Matt, and all who helpded.... tuned it the megasquirt mostly wednesday night and thursday morning.
saturday, track day.... na 4age doesn't have enough power for the circuit in the dry... my 3tc had got real slow, even after giving excellent economy on the way down, and initially faster then 4age ae86. after 30kms on the track, it put a leg out of bed.
Apparently the 3TC doesn't have any baffles in the sump, so when doing snakeys down the straights it was running dry.
Once I've got my car back and had a look at the damage I might piece together another motor, however I've just negotiated purchase of a 3S-GE so I'm going to try this motor before piecing a 3TC together.
Here's the 3TC article:
After running a 4AGE turbo setup for some time now, I decided it was time to try something different.
3TC's are not modified here in New Zealand it seems, even though awesome power outputs are common in places like Peurto Rico, Phillipines, Malaysia and America.
As well as good horsepower, I am interested to see how much torque it puts out. Especially if bored out to 89mm from 85mm, creating a 1970cc block. I'm hoping this is really useful for 3rd and 4th gear corners.
Thank you to everyone who's helped or offered advice with this setup: Garage Dori Team, Lance, Brendan from Nite Parts, overseas advisors Ryso, club4ag members
Build Plan
August:
*DONE* Collect all parts needed to run stock motor.
*DONE* Clean block, sump, etc. Obtain new seals where necessary, rear main and crank needed.
*DONE* Change crossmember mounts from A engine to T engine.
*DONE* Run stock 2TGEU manifold modified to clear clutch, stock 3TC carb and electronic ignition..
September:
Run up motor stock on the dyno at Torque Performance.
*DONE* Measure clearances for valve->pistons.
*DONE* Wire up Megasquirt ECU for fuel only control.
October:
Acid Dip, Polish and Chrome Rocker Cover.
Fit 20V Quads to the 3TC.
Sort out the ignition, so Megasquirt can control it too.
Aug 2004 - The Build Begins:
Purchased 3TC block and head from Pick-a-part out of a TT132 Corona (1979?). 206,000kms on the clock, from behind an auto, and grubby as inside.
Will run it up on the dyno with carburater, and standard electronic ignition first, before starting any work. But I will give the head and rocker cover a dip in the acid bath to remove all the gunk and clean it up first.... no point even putting clean oil in it at the moment.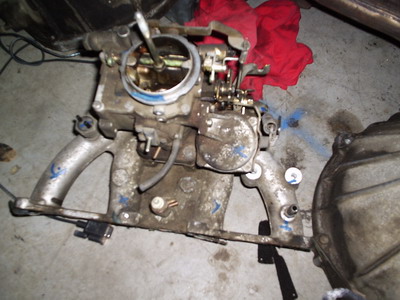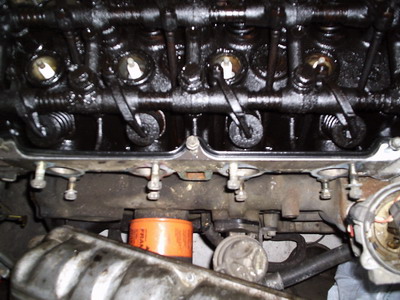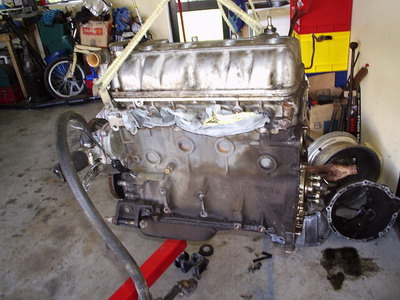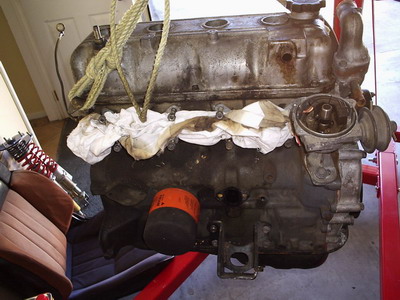 Fitting 3TC into AA60 Carina:
Using the standard 3TC engine mounts, with 4AGE rubber mounts (all I had), the engine just about bolted in. However, the passenger side needed a 10mm spacer between the crossmember mount and the engine mount.
I'm using an awesome full face clutch with heavy cover provided by Brendan from Nite Parts.
I had to tilt the motor and bolt the gearbox onto the motor before sitting the 3tc onto the engine mounts. Then the standard gearbox mount for the W55 (Corona TT141 3TGTE i think) bolted up onto the rear most 4 holes. The box is a "middle position shifter" W55, so came up through the standard auto hole.
Finally, the driveshaft was shortened about 1.5".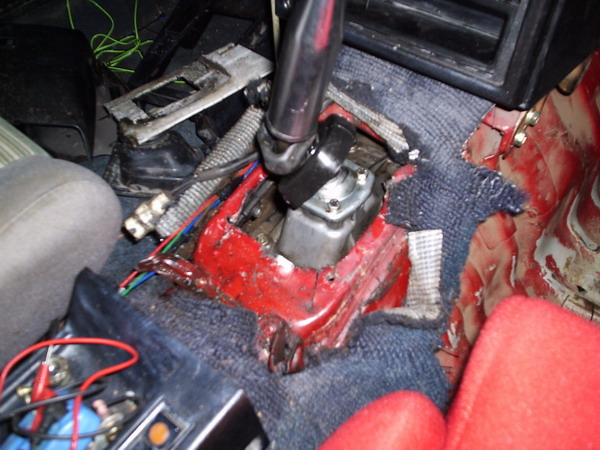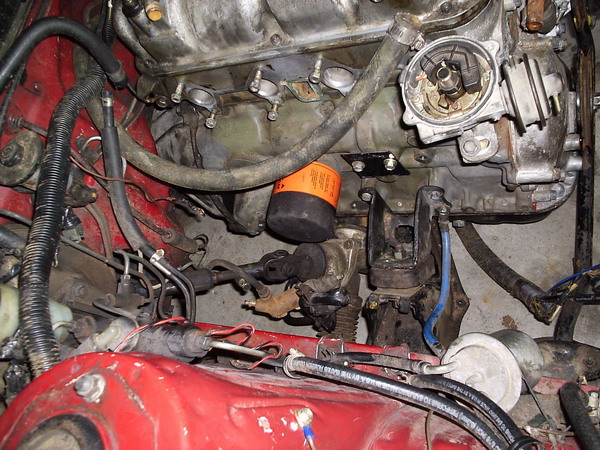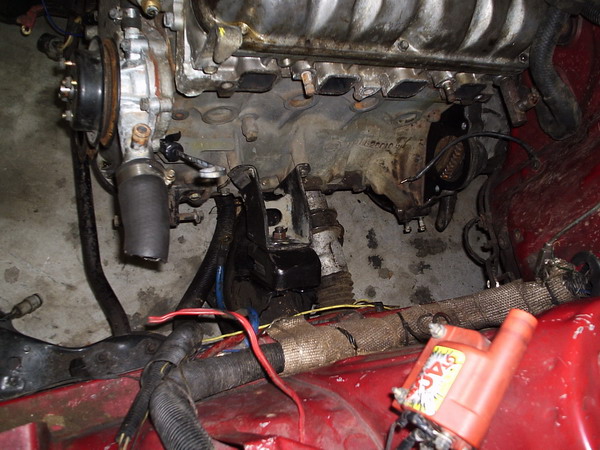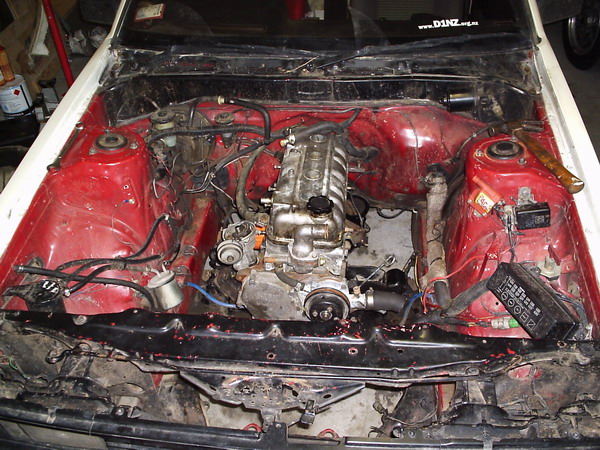 Continue on to September Info